As the saying goes, "Not all who wander are lost." And when it comes to exploring Arizona, there's no better way to do it than on wheels. With its diverse landscapes and hidden gems waiting to be discovered, renting a car is the perfect way to experience all that this beautiful state has to offer.
From the vibrant desert metropolis of Tucson to the awe-inspiring Grand Canyon, Arizona is a playground for adventurous people. With a rental car at your disposal, you have the freedom and flexibility to explore at your own pace and discover hidden wonders along the way. So buckle up and get ready for an unforgettable road trip as we take you through some of Arizona's most breathtaking destinations.
Tucson: A Vibrant Desert Metropolis
Tucson's a desert city with a vibrant energy that you can't miss. Artistic Tucson is known for its thriving arts scene, with murals and colorful street art decorating the walls of buildings throughout the city. You can explore this creative side of Tucson by visiting galleries and studios in neighborhoods like Fourth Avenue or downtown.
When it comes to food, Sonoran cuisine reigns supreme in Tucson. The city's culinary scene features dishes like carne asada tacos, chimichangas, and mesquite-grilled meats. Be sure to visit El Charro Cafe, one of the oldest Mexican restaurants in the United States, for some authentic Sonoran flavor.
Historic downtown Tucson is another must-see destination. With its charming architecture and lively atmosphere, this area is perfect for strolling around and taking in all the sights and sounds. And if you're looking for an outdoor adventure, head to Saguaro National Park or the Arizona Sonora Desert Museum to experience the beauty of the Sonoran Desert up close.
So rent a car and discover all that Tucson has to offer! From artistic treasures to delicious cuisine to natural wonders, this desert metropolis has something for everyone.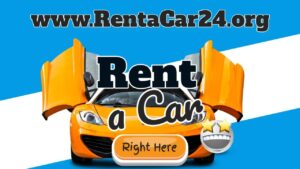 Exploring the Grand Canyon
The Grand Canyon is a must-see destination, and it's easy to understand why, with over 5 million visitors annually. The vastness of the canyon is awe-inspiring, and the colors of the rock formations are simply breathtaking. To fully experience this natural wonder, here are some activities you should consider:
Take a scenic helicopter tour: Admire the beauty of the Grand Canyon from above and see its magnitude from a whole new perspective.
Go on a rafting adventure: Embark on an exciting journey down the Colorado River and witness stunning views as you navigate through rapids.
Experience the skywalk: Walk on a glass bridge that extends 70 feet out from the canyon's edge for an unforgettable view.
If you're looking for camping options, there are several campgrounds within or near Grand Canyon National Park. Wake up to incredible views as you immerse yourself in nature. For those seeking adventure, mule rides provide a unique way to explore parts of the canyon that are not accessible by foot or vehicle.
Overall, visiting the Grand Canyon will leave you feeling free and connected to nature. It's no wonder why it's one of Arizona's top attractions! So pack your bags and get ready for an unforgettable journey through one of America's most iconic landmarks.
Hiking the Trails of the Superstition Mountains
Get ready to experience the thrill of hiking through the rugged terrain of the Superstition Mountains and immerse yourself in the breathtaking beauty of nature. With over 160,000 acres of land, there's something for everyone on these trails. Trail highlights include Weaver's Needle, a towering volcanic rock formation that rises 4,553 feet above sea level, and Lost Dutchman State Park, where you'll find miles of challenging trails that lead to scenic vistas.
As you trek through the Superstition Mountains' diverse landscape, keep an eye out for the region's unique flora and fauna. You may spot desert wildflowers like Indian paintbrush and Mexican gold poppies blooming along the trail or catch a glimpse of elusive wildlife such as Gila monsters and rattlesnakes. The geologic wonders are also not to be missed – ancient lava flows and sedimentary rocks provide insight into Arizona's complex geological history.
Before hitting the trails, make sure you're prepared with some hiking tips. Wear comfortable shoes with good traction and bring plenty of water to stay hydrated in Arizona's hot desert climate. Always let someone know where you're going and when you'll be back in case of emergencies. And most importantly, respect nature by staying on designated trails and leaving no trace behind.
So what are you waiting for? Lace up your hiking boots and hit the trails in one of Arizona's hidden gems – the Superstition Mountains!
Discovering Sedona's Natural Wonders
You'll be swept away by the stunning natural beauty of Sedona's red rock formations, which resemble fiery sculptures rising from the earth. The Red Rock Scenic Byway takes you through this breathtaking landscape, with stops at Cathedral Rock, Bell Rock, and other towering formations. But Sedona is not just a feast for your eyes – it's also known for its vortexes, believed to be powerful centers of energy that can enhance spiritual growth and healing.
Sedona offers plenty of spiritual retreats and meditation centers for those seeking a deeper connection with nature and themselves. You can also take a Jeep tour to explore the rugged terrain or hike one of the many trails that wind through the red rocks. And don't miss the Chapel of the Holy Cross – a striking chapel built into the side of a butte – where you can soak up even more awe-inspiring views.
Sedona is truly a wonderland for adventurers and seekers alike. Whether you're looking to connect with nature or delve deeper into your spirituality, this enchanting town has something for everyone. So pack your bags, rent a car, and get ready to discover all that Sedona has to offer – you won't regret it!
Cruising Along the Apache Trail
Cruising along the Apache Trail is a must-do for anyone visiting Sedona, as it offers a unique and unforgettable way to experience Arizona's rugged beauty. This scenic drive spans 40 miles and takes you through the heart of Tonto National Forest, showcasing stunning views of canyons, lakes, and desert landscapes. Along the way, you'll also come across several historic sites that offer a glimpse into Arizona's rich cultural heritage.
One of the highlights of this journey is Canyon Lake, which is nestled between towering cliffs and offers breathtaking views. You can take a boat tour or rent your own vessel to explore its crystal-clear waters. Another stop worth making is Goldfield Ghost Town, where you can step back in time and experience what life was like during Arizona's gold rush era. The town features restored buildings, live performances, and even an authentic saloon.
As you continue along the Apache Trail, you'll be treated to endless vistas of rocky terrain dotted with cactus plants. Keep your eyes peeled for wildlife such as bighorn sheep or bald eagles soaring overhead. Whether you're traveling solo or with friends and family, this scenic drive promises to be one of the most memorable experiences of your Arizona vacation. So buckle up and get ready for an adventure!
Visiting the Petrified Forest
If you're ready to witness nature's artistry and explore the breathtaking beauty of ancient trees turned into stone, then visiting the Petrified Forest is a must on your Sedona itinerary. The Petrified Forest is home to some of Arizona's most unique geological wonders. This national park boasts an impressive collection of fossil finds, scenic trails, painted desert views, and historical sites that will leave you in awe.
One of the main highlights of visiting the Petrified Forest is seeing the abundance of petrified wood that has been preserved for millions of years. The fossils are scattered throughout the park, and visitors can get up close to these natural wonders by hiking along one of several trails. Along the way, you'll be met with stunning vistas that showcase vibrant hues from reds to purples across the Painted Desert.
In addition to its natural beauty, there are also numerous historic sites within this national park that offer a glimpse into Arizona's rich past. From ancient Native American ruins to Route 66 landmarks, there's something here for everyone. Whether you're a history buff or simply looking for an adventure off-the-beaten-path, exploring the Petrified Forest is an unforgettable experience not to be missed!
Exploring the Canyons of Monument Valley
After exploring the Petrified Forest, it's time to head towards one of the most iconic landmarks in Arizona: Monument Valley. Located on Navajo Nation land, this area is home to stunning sandstone formations that have been shaped by wind and water for millions of years. As you drive towards the valley, you'll feel a sense of excitement building up inside you as you imagine all the adventures that await.
One of the best ways to experience Monument Valley is through a Jeep tour with a local guide. They will take you on an unforgettable ride through rugged terrain and share with you the cultural significance of these rock formations to the Navajo people. Alternatively, if you're feeling adventurous and want to get closer to nature, why not try horseback riding? This activity allows you to explore parts of Monument Valley that are inaccessible by vehicle and gives you a unique perspective on this breathtaking landscape.
Whether it's from atop a horse or in an open-air jeep, there's something truly special about witnessing Monument Valley's towering sandstone pillars up close. With deep reds and oranges contrasting against bright blue skies, it's no wonder this place has been featured in countless films and photographs over the years. So make sure to add this incredible destination to your itinerary when discovering Arizona on wheels – trust us when we say it's an adventure you won't soon forget!
Taking in the Beauty of Lake Powell
You can't miss out on the breathtaking views of Lake Powell; it's definitely worth stopping by during your road trip. This man-made lake sits at the border of Arizona and Utah, offering a unique experience for travelers who love water activities. Its crystal-clear waters, surrounded by towering red cliffs that create a stunning contrast against the blue sky, will mesmerize you.
Boating adventures are one of the most popular things to do at Lake Powell. Rent a boat or join a tour to explore hidden coves and sandy beaches that are only accessible by water. You may spot some wildlife like bighorn sheep, coyotes, or bald eagles! If you're feeling adventurous, try cliff jumping or wakeboarding in some of the calmest areas of the lake.
For those who prefer more relaxing activities, there are plenty of scenic viewpoints where you can enjoy panoramic views of the lake and surrounding landscape. Sandy beaches also offer opportunities for picnicking and sunbathing. If you want to experience something truly unique, consider renting a houseboat for a few days. You can sleep under the stars while gently rocking on the calm waters or take kayaking excursions during the daytime, exploring every nook and cranny this beautiful lake offers without any rush!
Frequently Asked Questions
What is the best time of year to visit Arizona for a rental car road trip?
The best seasons to visit Arizona for a rental car road trip are the spring and fall. These times of year offer milder temperatures, fewer crowds, and gorgeous scenery. Keep in mind whether factors such as intense heat during summer months and occasional snowfall during winter months. Recommended routes include driving through Sedona's red rock formations or taking a scenic drive on the Apache Trail. Don't forget to pack essentials like sunscreen, water bottles, comfortable shoes, and layers for changing temperatures. Local cuisine is a must-try, with options ranging from Southwestern-style Mexican dishes to Native American-inspired meals. With endless opportunities for adventure and exploration, visiting Arizona on a rental car road trip will satisfy your desire for freedom and give you memories that will last a lifetime.
Are there any restrictions or requirements for renting a car in Arizona?
Looking to hit the open road in Arizona? Before you rev up your engine, it's important to know about car rental requirements and restrictions. To rent a car in Arizona, you must be at least 21 years old and have a valid driver's license and credit card. Some companies may also require a minimum age of 25 or charge an additional fee for drivers under that age. Insurance options vary by company but generally include liability insurance and collision damage waivers. Be sure to check with your auto insurance provider to see if they also cover rental cars. Many rental car companies will also perform driving record checks before allowing you to drive off the lot, so it's best to maintain a clean driving history. And don't forget about credit card policies – some companies may only accept certain types of cards or place holds on your account for security purposes. So buckle up, hit the gas pedal and explore all that Arizona has to offer – make sure you're prepared beforehand!
What are some lesser-known attractions in Arizona that are worth visiting?
If you're looking for Offbeat Adventures, Hidden Treasures, and Historic Landmarks in Arizona, there are plenty of options to consider. Start by exploring the lesser-known areas of Sedona, where you'll find stunning red rock formations and outdoor activities like hiking and biking. Don't miss out on local cuisine either; the area is home to some amazing restaurants that offer a taste of Southwestern flavors. In Tucson, visit the historic Mission San Xavier del Bac, which dates back to the 18th century, or take a trip to Biosphere 2 for a unique ecological adventure. For those looking for an adrenaline rush, head to Page, where you can go on a thrilling off-road tour through Antelope Canyon or enjoy water sports on Lake Powell. No matter your interests, Arizona has something for everyone who wants to explore its hidden gems without restrictions or requirements for renting a car!
What are some tips for driving in the desert climate of Arizona?
Driving in the desert climate of Arizona can be both breathtaking and challenging. Picture yourself cruising down a winding road with red rocks towering above you like skyscrapers in a canyon. But, just like those towering rocks, danger can lurk around every bend. To ensure your safety, keep a few things in mind. First, make sure your vehicle is well-maintained before hitting the road. The harsh conditions can take a toll on your car or rental, so check all fluids and tire pressure regularly. Next, stay hydrated! You may not feel thirsty due to low humidity levels, but drinking plenty of water is crucial to avoid dehydration. Be aware of wildlife encounters as well- they're not uncommon out here! And finally, always be prepared for emergencies by carrying extra supplies such as food and water just in case something unexpected happens while exploring Arizona's hidden gems on wheels!
Are any scenic drives or routes particularly recommended for rental car road trips in Arizona?
If you're looking to explore Arizona's stunning scenery on four wheels, plenty of scenic routes are perfect for rental car road trips. From the iconic Route 66 to the winding roads of Sedona, there's no shortage of breathtaking vistas and must-see stops along the way. Some popular roadside attractions include the Grand Canyon, Monument Valley, and Antelope Canyon – but don't overlook smaller hidden gems like Slide Rock State Park or Tonto Natural Bridge. You'll want to have your camera ready for these natural wonders! No matter which routes you choose, be sure to plan ahead and pack plenty of water and snacks for your journey through this desert landscape. With so much beauty waiting to be discovered, a rental car is the perfect way to experience all Arizona offers.
Conclusion
So, you've discovered the hidden gems of Arizona on wheels! From the vibrant desert metropolis of Tucson to the natural wonders of Sedona and the Grand Canyon, you've explored some of the most breathtaking sights this state has to offer. You've hiked along trails in the Superstition Mountains, cruised along the Apache Trail and visited the Petrified Forest. You even took in the beauty of Lake Powell and explored canyons in Monument Valley.
But as they say, all good things must come to an end. As you return your rental car, memories of your adventure will stay with you forever. You've gained a new appreciation for nature's beauty and experienced some incredible moments that will last a lifetime. So take a moment to reflect on your journey and remember that life is about exploring new places and discovering hidden treasures.
As they say, "The world is your oyster." So why not continue to explore other destinations? Who knows what other hidden gems await you out there? Keep on traveling and creating unforgettable memories!
Embark on an unforgettable journey to Arizona's hidden gems by renting a car through https://rentacar24.org/rent-a-car-us/rent-a-car-arizona/car-rental-arizona-a-nature-lovers-paradise/, and unlock the freedom to explore the wonders of the state at your own pace.
The Article Discover Arizona: Exploring The State With A Rental Car First Appeared ON
: https://ad4sc.com
The post Discover Arizona: Exploring The State With A Rental Car appeared first on https://gqcentral.co.uk