How to Begin an Animal Rescue Organization
How to Begin an Animal Rescue Organization: Many people who care about animals and wish to help others seek to start an animal rescue.
The reality of animal rescue can be far more difficult and frightening than the initial fantasy. That is why it is vital to research and plan the steps required to establish an animal rescue.
Determine the nature of the animal rescue.
Some animal rescue organizations accept all pets, but others focus on a specific breed or species. It is best to begin with one kind of animal and work with animals you are already familiar with.
One common mistake that eager rescuers make is going into rescue without understanding anything about the breed or species of choice, as well as their history.
Before you start, make sure you understand the animal's needs in terms of activity and exercise, behaviour, nutrition, and other things. In addition to learning about your selected animal, search for other shelters across the country that work with that species or breed(s) and invite them to share their experiences with you.
They can provide you with valuable advice on what they wish they had known before beginning work and how to get your rescue on the right track.
What are you going to do with the animals?
Then you should think about where you'll put the needy animals.
If you rescue smaller animals, such as chinchillas or reptiles, you may be allowed to keep them in your home.
Larger animals, such as dogs, cats, and horses, are more likely to require shelter or a foster home.
A veterinarian or boarding facility near you may be able to give you space to house the animals in your rescue in some cases.
Before taking animals, always have a shelter strategy in place, and only accept animals that you genuinely have room for. Newer animal rescue organizations can quickly become overcrowded with animals they can't care for because they take in too many animals and find it difficult to say no.
Find out about local regulations.
What local, county, or state laws must you follow?
These can be quite liberal in some areas, while in others, special permits are required to establish a sanctuary.
Many towns also have restrictions on how many animals can live in a home, which may prevent you from taking a large number of foster dogs. Inquire about the rules and whether there are any noticeable exclusions for people seeking for a place to live with a pet.
It would be beneficial if you additionally examined breed and species rules, as you may be working with breed-specific legislation or reptiles and exotic animals that are not permitted in your area.
You should also be aware of any zoning rules that may relate to your rescue operation.
How are you going to pay for the rescue?
Animal rescue and treatment are both costly. New animal rescue organizations do not usually consider all of the costs:
Food, toys, bedding, cages, training equipment, and other essentials must be provided.
Vet fees can be quite costly for shelters, quickly depleting your bank account. You can build a relationship with a veterinarian to negotiate a discount, but routine and emergency operations will still be expensive.
Marketing costs include the purchase of a domain and the maintenance of a website, the printing of pamphlets to advertise your animals, and the creation of t-shirts for volunteers in some shelters.
The legal fees include filing 501c3 paperwork, hiring an attorney, and various federal, state, and municipal legal documents.
Transportation costs include gas, car maintenance, and insurance.
Your ambulance service will need liability insurance as well as maybe insurance for special events such as adoption days.
Fundraising and grants
Most animal rescue organizations solicit donations to help cover their costs, but you should be aware that this entails a great amount of work. You should have a strategy in place for how you expect to accomplish this, as well as a "plan B" for how you want to finance animal care if the anticipated donations do not materialize.
Some organizations provide grants, but if you don't know what you're doing, you'll need someone to assist you to draft the grant applications, and success isn't certain because there is a lot of competition for these funds.
Grants can be found in the following places:
Grants can be found on the websites of the Association for Animal Welfare Advancement and RedRover.
The Doris Day Animal Foundation supports animal rescue organizations, especially those that help older dogs.
The foundations of Petco and PetSmart Charities support animal rescue organizations and shelters.
Bissell's pet charity gives out grants.
The ASPCA funds specialized projects and predator control programs at animal shelters.
Maddie's Fund and the American Humane Association fund animal shelters, rescues, and community animal rescue organizations.
Visit the CharityPaws website to get a list of over 50 organizations that support animal shelters and rescues.
financial procedures
It would be beneficial if you determined where you will acquire funds to cover your shelter's expenses and how you will manage your shelter's finances.
This indicates that you need to set up an accounting system and, preferably, use software like Quickbooks to assist you with this work.
If you are in financial trouble, it is preferable to seek the help of an accountant or professional bookkeeper, either for a fee or to find one willing to give their services.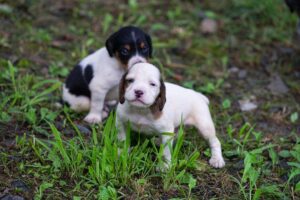 Who will collaborate with you?
Running a rescue organization, no matter how little, on your own is nearly impossible. Volunteers will be needed to help with animal intake, transportation, interviewing potential adopters, visiting adoption fairs, maintaining your website and social media, and a variety of other responsibilities.
In addition to these volunteers, you will need a network of people in your neighbourhood to work with.
It is critical to have a good working connection with a veterinary clinic, local animal control, and public shelter staff.
If you work with dogs or cats, you should also build relationships with professional trainers and behavioural specialists who can help you with problems that arise while the animals are in your care or when they are adopted.
Networking with local pet specialists can help your organization gain the attention of potential adopters and donors. Contacts include pet groomers, pet store employees, pet sitters, and dog walkers.
If you work with exotic animals, consider cooperating with a local herpetological society or zoo. Local businesses are also excellent networking targets since they may be able to provide you with funds, adoption day locations, and corporate-sponsored volunteers.
Consider volunteers who have the relevant skills.
Make a list of all the skills you need, and then think about who you know who can fill that role or who you can find in the community.
Some positions and individuals to consider are:
Fundraiser
Event planner
Lawyers
Accountants
Entrepreneurs
Potential board members
Website designers
Social media experts
Media representatives from the local area
You should anticipate being inundated with calls and emails from pet owners looking for a home for their pets as soon as your shelter is recognized.
If these requests are outrageous and you don't have enough space or money to take in animals, you'll need a strong stomach and thick skin to say no.
Running a shelter is both difficult and rewarding.
Starting an animal shelter might be a difficult endeavour.
Because they begin taking in animals before contemplating the foundations of running a non-profit, newcomers are typically overwhelmed and frustrated.
They may potentially fail if too many animals are accepted too soon.
The key to effective animal rescue is to take your time, conduct considerable research, get feedback from other animal rescues, and organize all paperwork, methods, and staff first.
Make sure you have clear goals and that you take frequent breaks to assess what is working and what needs to be improved.
Slowly taking these steps will allow you to build a rescue operation that will save many lives and produce happy families for years to come.
The post How to Begin an Animal Rescue Organization appeared first on https://gqcentral.co.uk