How to Properly Market Your Business Using the Tiktok Platform
How to Properly Market Your Business Using the Tiktok Platform; TikTok is the most popular social media platform, with many creatives lip-syncing or dancing to their favourite tunes. Because the site has over 680 million members globally, you can market your business to a large audience.
Although it appears to be a video app for youngsters, approximately 38 per cent of users in the United States are over 30. Of course, not all businesses, especially those with serious sales pitches, can sell on TikTok. Still, suppose you have a creative and fun approach to advertising your brand. In that case, you can fit naturally into the TikTok culture.
Examine the app
You should research the platform before launching your company on TikTok. This allows you to learn what kind of content works well on the platform and how to reach your target audience. Look at the trending tab to locate videos relating to your business and learn how to make them.
Because TikTok is all about new, exciting, and visually appealing content, you should be prepared to keep up with the latest videos.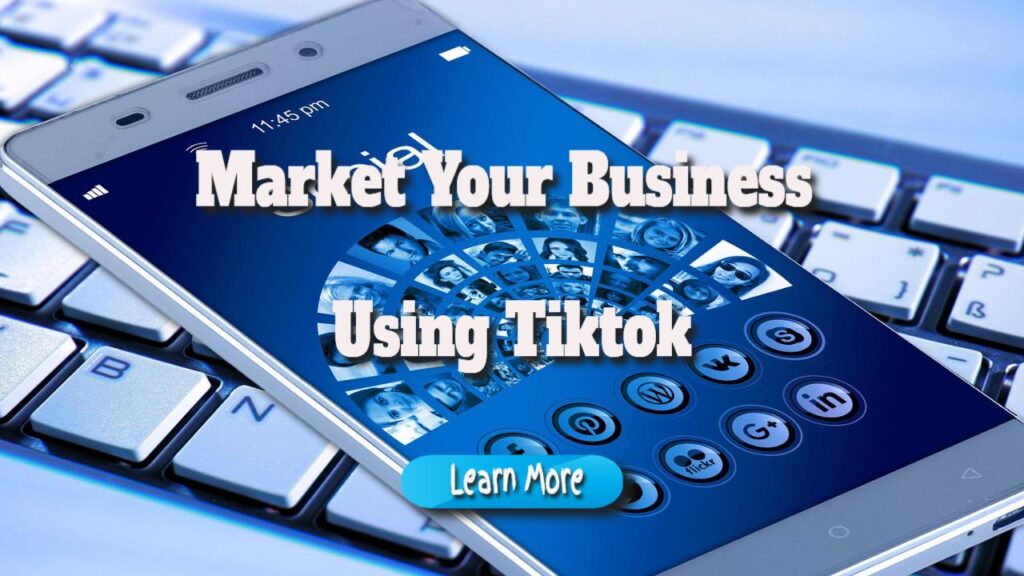 Make intriguing content.
One of the main benefits of TikTok marketing is that you don't require expensive recording equipment; pull out your phone and start filming. To be successful on TikTok, you must develop material that will lead the algorithm to prioritise your videos.
Making films about topics that interest your audience or address problems they may have is one approach to accomplishing this. If you don't know what issues your audience is facing, look at your competitors on TikTok or ask your existing audience on other platforms; they'll be eager to share their issues and learn how your company may help them.
Begin a hashtag challenge.
When you launch a hashtag challenge, you're inviting TikTok users to make or remake films using your company's hashtags. This is an entertaining approach to increasing your company's traffic, engagement, and user involvement.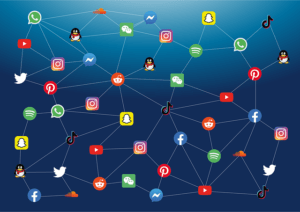 Use hashtags for SEO purposes.
TikTok SEO is required if you want your content to be visible to a particular set of individuals. When you enter a broad keyword, TikTok provides a selection of relevant hashtags.
The amount of hashtags that can be used is unlimited. However, TikTok video captions are restricted to 100 characters. Use two or three hashtags to conserve room for your video description.
Work with other content developers.
You may market your business by utilising TikTok content artists with a significant following. For example, suppose you are in the t-shirt printing sector. In that case, you should seek out people who are interested in fashion and have a larger following.
Once you've identified these individuals, write them a brief, pleasant message expressing your desire to collaborate with them. This is a fantastic approach to promoting your business.
As your following grows, you will find more people wanting to collaborate with you.
Ads on TikTok
This is another beautiful strategy to sell your business on TikTok because you don't have to spend much time establishing your audience on the platform. You can reach a broader audience in 24 hours if you create a campaign. TikTok advertising is inexpensive since it reaches a massive audience with minimal expense. As a result, you may rapidly increase your advertising without spending much money.
TikTok is unlike any other platform. It may take some time to understand how it works, but once you do, you will be able to earn infinite sales through the platform. Even if your company does not have a younger target audience, you can capture their interest on TikTok if you are innovative.
Is TikTok appropriate for my brand?
With TikTok becoming the fastest growing social platform, many firms are feeling pressured to shift or expand their marketing efforts to this platform. TikTok is well-known for having a youthful user base.
Top brands such as the NBA, Washington Post, Gymshark, Red Shark, and Crocs have had tremendous success on the platform.
You're undoubtedly asking, "How do they do it?" and "Can I do it as well?" as well as "Do I need to promote my brand on TikTok?" Continue reading to find out if TikTok is suitable for your company.
Your target audience
22.4 per cent of people in their 20s and 30s use TikTok, which is 25 per cent of all TikTok users.
Most people are between 30 and 39 years old; 20.3 per cent are 40 to 49 years old, and 11 per cent are over 50.
With this information, you can determine if your intended audience is using TikTok and then make an educated choice.
This platform is a fantastic choice to attract younger generations, such as Gen Z and Millennials.
Still, you should consider other options if your target demographic is 35.
Your opponents
Are your rivals on the platform? If so, the platform may benefit your brand; if not, it may not be a suitable fit.
If a well-known company like the Washington Post can be found on TikTok, nothing stops you.
TikTok videos are of exceptional quality.
Finding your audience on the platform is one thing; creating TikTok content that engages your audience and keeps them coming back is another.
You must determine whether your company can create high-quality, meaningful 25-second videos.
TikTok thrives on genuine, humorous memes, uncensored videos, and viral trends. TikTok is unlikely to favour video material or advertisements that appear very polished or neatly manicured.
So, if you believe you can apply Instagram or YouTube marketing tactics to TikTok, you are mistaken.
Before you join the platform, you should decide to develop quality TikTok content that will appeal to your TikTok audience.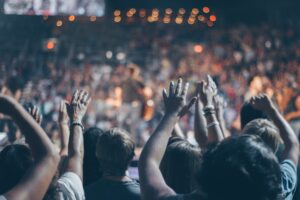 If you can't, leave the platform alone; if you can, continue.
The following are sure signals that you should be on TikTok.
You are targeting a younger demographic (16-30 years old).
You want to appeal to a younger demographic with your brand.
A video can quickly showcase your goods or services.
You can generate lighthearted material.
You enjoy trying new things.
You don't mind following new trends.
Why should your brand be on TikTok?
TikTok wants entertaining films, not serious marketing videos. It's an underutilised platform, particularly for companies and businesses.
So, if you enjoy going on adventures, you should be on TikTok.
You'll probably only need a mobile camera and your material. Your target audience can see your brand culture without needing to disguise themselves.
You can also use numerous low-cost methods to improve brand exposure and drive visitors from your TikTok profile to your website, blog, or other social media pages.
TikTok already has several brands. Look at what they're doing to get motivated.
You can determine whether your TikTok content appeals to your audience's desires and interests.
The Washington Upload will never post a boring news article on TikTok; instead, they've developed ways to keep their audience up to date on the latest news in an entertaining manner.
Regardless of your target audience, your brand should be represented on TikTok if you can generate content that suits TikTok's style.
The post How to Properly Market Your Business Using the Tiktok Platform appeared first on https://gqcentral.co.uk